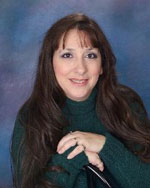 Debby Lee was raised in the cozy little town of Toledo, Washington. She has been writing since she was a small child and has written several novels, but never forgets home.
The Northwest Christian Writers Association and Romance Writers of America are two organizations Debby enjoys being a part of. Publications, thus far, include a series of short stories titled The Butterfly Fairytales Collection, and a novella with Barbour Publishing.
As a self-professed nature lover, and an avid listener to 1960s folk music, Debby can't help but feel like a hippie child who wasn't born soon enough to attend Woodstock. She wishes she could run barefoot all year long, but often does anyway in grass and on beaches in her hamlet that is the cold and rainy southwest Washington.
During the football season, Debby cheers on the Seattle Seahawks along with legions of other devoted fans. She's also filled with wanderlust and dreams of visiting Denmark, Italy, and Morocco some day.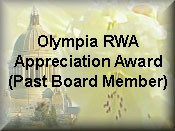 This is the icon I get to proudly display for holding an office in the Olympia Chapter of Romance Writers of America.